Featured Articles of the Month

It's March, which is Women's History Month and on March 8th we celebrate International Women's Day. Check it out in featured articles of the month.

Women Talk Sports, a website of news and opinions about women's sports, has a women's athlete directory for easy reference.
Site Map

Hey, want to see what's where at Women's Sports Information? Look at our Site Map Go on, it took me a long time to program it!
Welcome to Women's Sports Information!
Women's Sports Information is a site dedicated to helping women athletes play their sport better. Use Women's Sports Information to find women-specific sports information. We love sports and want to share sports information as it pertains to women athletes. Our pages are jam packed with resources and links to find equipment and sports tips for women, as researched by women. Use Women's Sports Information to be better informed and better equipped, find out where to play, and how to play your sport better. Because sport is life!

---
March is designated Women's History Month
Growing out of a small-town school event in California, Women's History Month is a celebration of women's contributions to history, culture and society. The United States observes it annually throughout the month of March. More information from The National Women's History Project.
---
March 8th we celebrate International Women's Day
March 8th is International Women's Day. The United States observes International Women's Day in many ways. Find more information at International Women's Day.org, part of the Women's Information Network.
---
Articles from Women's Health & Fitness Mag
---
MIND & BODY Articles from Health.com
---
Articles




Find articles about women in sports, women sports, or women's fitness (or submit your own).



Your Sport

Find information on the women's gear you need for your sport, with an eye on products designed with the women athlete in mind. Looking for beginning or advanced advice? Coaching the kids in the local league. Need a ruling? Check out these pages to find tips and info on your sport. Sports include basketball, softball, soccer, volleyball, running, swimming




Cool Links

Here are some women's sports-related web sites that are informative, women-centric, or we just plain like.





Contact Us

Found an informative article you'd like to share? Recently bought a women's sports product that you like? Tips for your playing or practicing your favorite sports? Drop us a line!

Stanford Women's Basketball Blog

It's here, C and R's blog/commentary on Stanford Women's Basketball (among other things!)



Teams and Leagues

For you lucky individuals who live in the San Francisco Bay Area, we have compiled some women's sports leagues that we and our friends like to play in. Check it out and sign up!
---
Looking for Volunteer Opportunities? Check out the Bay Area Women's Sports Initiative, with their Bawsi Girls! campaign, a new nonprofit group that aims to get young women moving (and it's pronounced Bossy!).
---
---
---
---
Women's Sports News Headlines
Women's Sports Information tried hard to find sports headlines that only pertain to women, but it is hard! ESPNw recently took their's down.
However, we found plenty of basketball headlines:

Women's Basketball-From ESPN Women's College Basketball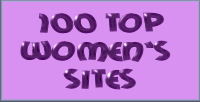 Of which Sports Information is a proud member!
Fund Free Mammograms
by clicking here daily!